About Conference
---
We reminde about the upcoming special issue of
Chemical Physics "Electronic Processes in Organic Systems".
This Special Issue has been already configured in the Elsevier Editorial System (EES).
The authors can start submitting their papers
in the "Article type" "Special Issue: Electronic Processes".
The deadline of the submission is extended till the end of November.

After submission, please, also send the pdf file of your paper to the organizing committee of the ERPOS-12 electronically: erpos-12@ff.vu.lt .

Also it is possibile to submit your presentation to Lithuanian Journal of Physics.

Prof. Leonas Valkunas
The guest editor of the special issue
"Electronic Processes in Organic Systems"
---
The present ERPOS conference is 12th in the series of international events devoted to the rapidly developing field of organic electronics and optoelectronics.
The ERPOS-12 conference provides a forum for chemists, physicists and technologists to discuss innovative research and development in organic semiconductor materials and devices with special emphasis on their photophysical and electrical properties.
Chemical Physics
Download ERPOS12 Abstract book (Updated)
Download ERPOS-12 programme
Download ERPOS-12 poster presentations
Download Second Announcement
Download the Flyer
Download the public transport to Holiday Inn or Ecotel hotel
If you are presenting a talk:

Please check the length of your presentation 
indicated in the Conference programme. 
5 minutes for discussions 
at the end of the talk is already included. 

If you are presenting a poster:

Please note, that the maximum poster size 
is limited to 1,5 meter in height and 1 meter in width. 
The posters will have to be hanged up before 
the beginning of the corresponding day's first oral session.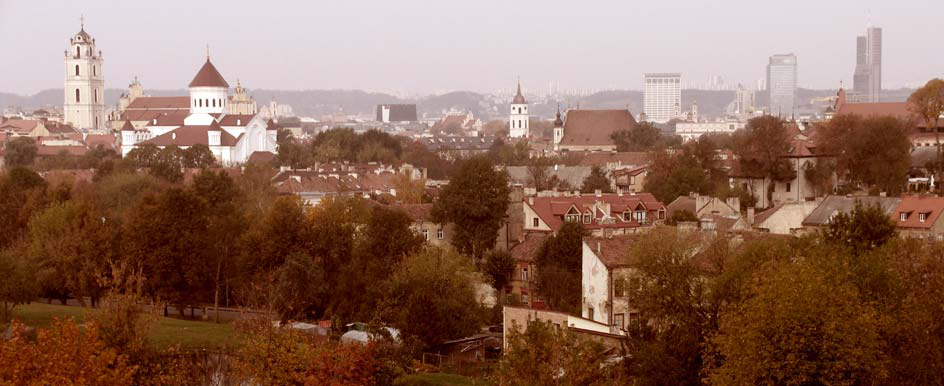 Vilnius